Crit life an acronym for "Create. Reveal.Inspire.Today." Member Se7en

(CEO of Crit life)

discovered his young brother Morris was special, and with work, he would grow to be a great artist. Se

ven was right, as Morris' craft began to improve and other artists joined the group. Crit members consist of Se7en, Critmorris, Critace, and Critcvp. C

ritmorris & Critcvp later performed at Jmblya Festival in Deep Ellum along with other billboard artists including Travis Scott, Vic Mensa, & PartyNextDoor. The Texas based collective's support began with Critlife Parties entiled FreeWifi. #FreeWifi trended on twitter after every announcement of an upcoming event, which consists of performances by Critlife and other artists. In due time, their following began and continued to grow. Their fan base mainly constists of high school & college students. Critlife also took over venues in the Fort Worth Dallas area where they currently reside,with lines exceeding the door with minum promotional effort needed. Critlife brings a high energy of performances, being the brothers are fans of the Red Hot Chili Peppers, and their fans love it. Crit life continues to inspire the youth, helping kids believe anything is achieveable and possible.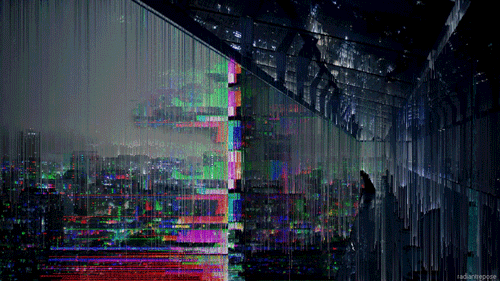 Mobnine (ages 17-20 ) is an alternative hip hop group hailing from NYC. Mobnine has opened up for Troy Ave, Asap Ferg, Lil Reese and recently performed at SXSW (South By South West). Their performances are a must-see, given that when strangers listen to them or attend an event for the first time, they can't resist the temptation to party with them. Mobnine originally titled KWAD is a collective which was founded by the artists Sah Supreme & Kasper Dangers (AKA BurnKas). Later talented members joined, and the group grew to nine official members, causing a growth and increase of supporters.

Their fan base consists of raging teenagers.

The group consists of DrownMili (Rapper), Martin Ruger (Rapper), Black Nasty (Rapper), Blaze (Rapper), June (Rapper) Kasper Dangers (Rapper), Terrorgav (Producer), LEY

(Visual Artist),

and Whore

(Producer),

and a creative camp behind them which goes by 999. Their newest singles express their versatile and lyrical abilities. Mob9 continues to grow and so will their fan base as said from artist DrownMili. Mob9 isn't just a title it's a movement.
NHYPEMAG
xxxtentacion
NHYPEMAG
xxxtentacion
NHYPEMAG
Slump God
NHYPEMAG
xxxtentacion
NHYPEMAG
NHYPEMAG
xxxtentacion
NHYPEMAG
slumpgod
Florida Based Group Members Only
The Track "Fuck," first grabbed the attention of social media, then the fan base grew for the versatile non-genre group Members Only. The rush a listener experiences during a Members Only track is incomparable, as it switches to rock, hip hop and more. Their current shows are packed with hundreds of fans, performances given to the crowd which are packed with energy matching the intensity of their songs. As the group continues to release music through soundcloud, the support continues to flow in, with views totaling in the thousands . Recently, xxxtentacion & theslumpgod were featured on Denzel Curry's new track entitled Lofty 305 (RIP YAMS), which pulled in over one-million soundcloud plays. The group attracts its fans with it's very little visual exposure, but they can be found in a relatively recent interview on No Jumper. Members only continues to speak through their music for the unheard, and it's only a matter of time before the group's recogniction is viewed on an even larger scale.
$uicideboy$ is a duo consisting of partners Suicide LEOPARD and Yung $carecrow
$uicide Boy$ currently has 20 projects available on their Bandcamp. $uicide Boys went from a soundcloud following of 1k to a huge soundcloud fan base of 200k. The New Orleans Based group has been gaining traction for a while now, with a high profile mixtape with Pouya their fan base is growing rapidly. Almost all of their music is self-produced and are packed with bass which creates the perfect moshing environment during their performances.
Each EP released by "SB" helps solidify the duo $uicide boys will continue to grow in the music industry .
Tribe Gvng (T.G) Consists of nine members (Juice, Su Bviley, Vice, Unknown, Cvse, Lou the human, Coolestfigga, Mvrri, and BVD1) Ages 20-24 . Their hometown of NYC form their style of Hip-Hop. Tribe Gvng grew up listening to Jay- Z, , Kanye West, Tupac, Nas, N.E.R.D etc... T.Gvng is currently in a lable titled "Sound City Music Group", they created a special sound due to a three team in-house producer group which branches off T.Gvng entitled EEF.DOPE. With a huge fan base "T.G" Soundcloud singles receive views of 24.4k to 185k, their visuals receive 57.8k to 121.7k views. T.G music is Avaiable on Youtube, Spotify, iHeartRadio, and Playmusic.
Tribe Gvngs goal is to create their own lane in the hip hop industry, Open people's eyes , ears, and minds to better music, and build a legacy based upon the innovation and new direction that music is going. We are gonna become pioneers."